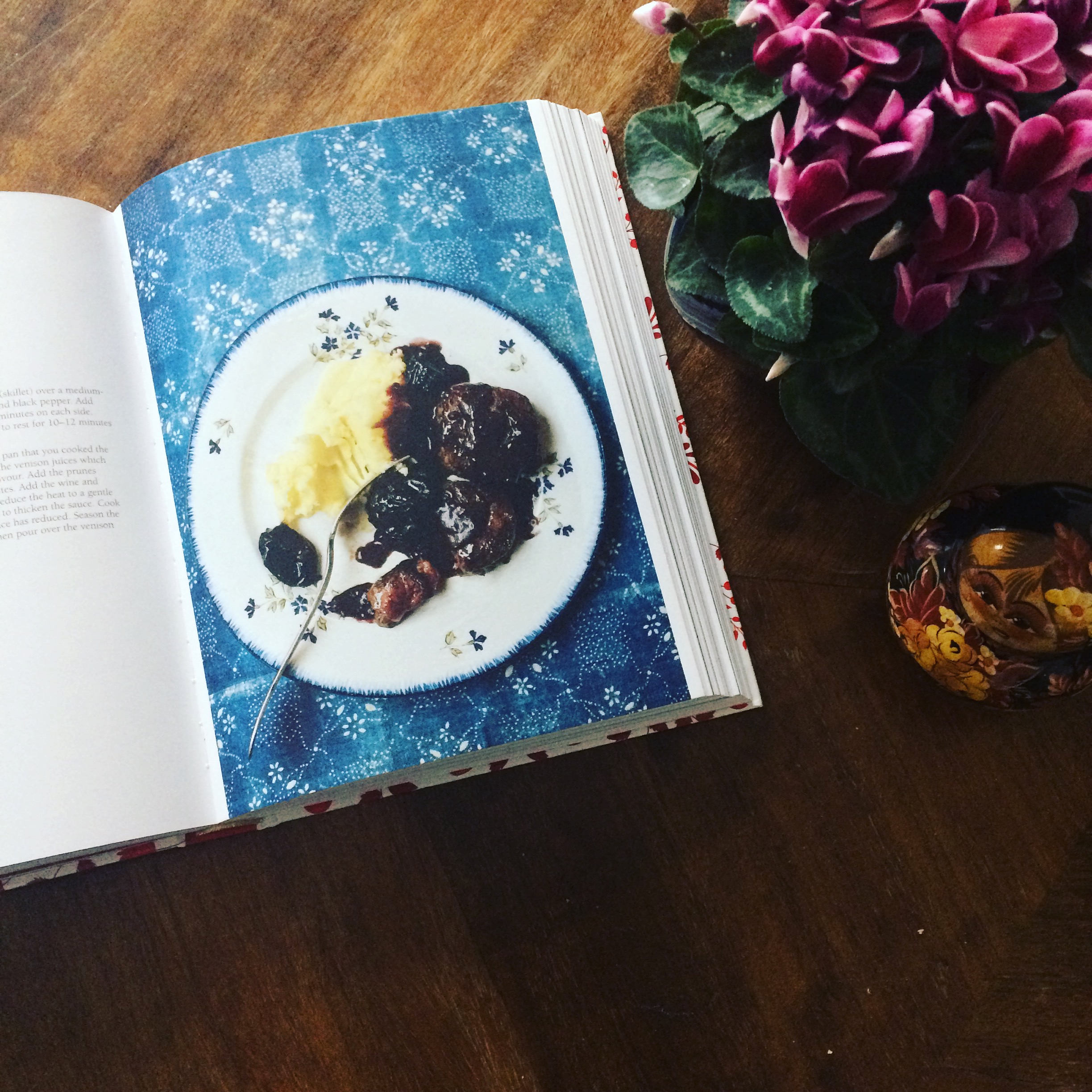 10 Feb

My top 3 home-cooked Valentine's meals

I'm not a great lover of Valentine's Day. I usually just cook a Valentine's meal at home, perhaps something a little more special than usual, and do everything in my power to avoid going to a restaurant on Valentine's Day. I remember once when I was with my ex, we accidently ended up in a local restaurant on Valentine's (there was nothing to eat at home and we probably forgot what day it was anyway). I will never forget the room full of baby pink balloons and table after table of awkward-looking couples trying to act as if it's completely normal to be sitting in a restaurant with only other couples. Perhaps I was imagining it, but there may even have been a whiff of competition in the air. Of course, we had a stonking row. Followed by three courses of unspectacular food and a disproportionate bill.

It's not Valentine's Day itself I have a problem with, but the commercialisation of Valentine's Day, the idea that this is the day we have to be romantic, send a card, get flowers, buy gifts…The ancient idea of Valentine's Day, the Roman Lupercalia festival sounds far more appealing by comparison.Whilst an evening of forced romance sends shivers of dread down my spine, I can't see a thing wrong with running around naked and whipping one another in a raucous celebration of fertility. Since this is not on the menu, I will settle for a home-cooked meal and some Prosecco.

This year, Valentine's Day came early with an accidental Valentine's dumpling. It came about very organically, without planning, and it occurred to me that this was the ideal Valentine's Day meal for two. It's simple and rustic and no bother at all to make. The only thing is, you need to ferment your own purple cabbage, which takes a few days. However, if you don't have time, then you can substitute the red cabbage for marinated red peppers.

1. The Valentine dumpling

To make the fermented red cabbage, wash and chop a cabbage and put it in a ceramic container with plenty of room. Mix about a litre of warm water with a tablespoon of sea salt, and pour it over the cabbage making sure that it's covered. Press it down with a clean weight and cover with a napkin. Leave this to stand for 3-5 days in a warm spot in your kitchen, then place in a jar and keep in the fridge. There are so many ways you can use fermented cabbage, so you may as well ferment the whole cabbage.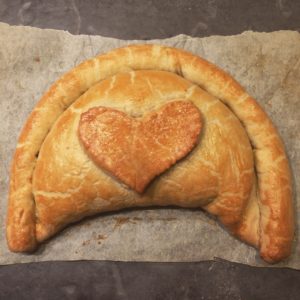 Dough
125g plain flour
25-50ml cold water
1 tablespoon rapeseed oil (or any other mild oil)
75g butter, room temperature
Pinch of salt
Egg, beaten
Filling
1 sweet potato, peeled, cooked and mashed
1/2 onion, fried in butter until golden
100g grated cheddar cheese
100g fermented red cabbage, drained and chopped finely
Salt and pepper
First, make the dough by combining all the ingredients and bringing them together with your hands into a smooth ball. Pour the water in a little bit at a time, you may not need all of it. Kneed for 5min, then cover with clingfilm and place int he fridge for 20-30min.
While that's chilling, make the filling – allow all the ingredients to cool, then bring them together in a bowl.
2. Venison with prune sauce (main picture from Polska cookbook)
For an elegant, grown-up approach to romance you can't beat venison. This is what I will be eating this Valentine's Day, with smashed dill potatoes and beetroot puree. This venison recipe is deceptively easy (meaning that it seems as though you have put a lot more effort in that you actually have).
2 venison steaks
2 tablespoons butter
200-300g pitted prunes, quartered
250ml red wine
1 tablespoon flour
Ground black pepper
Heat half of the butter in the frying pan. Season the steaks then add them to the pan. Fry for about 3min each side then set aside to rest, covered.
To make the sauce, add the remainign butter to the pan with the venison juices, add the prunes. Fry. Add the wine, bring to the boil then reduce the heat to a simmer. Stir in the flour to thicken and simmer for a further 7-8min untilt he sauce has reduced. Season and pour over the venison steaks.
3. Blinis (from Polska cookbook)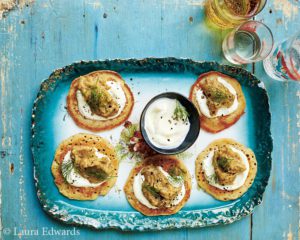 The Russians say that "life begins and ends with a blini". There is definitely a grain of truth in this for me, symbolically at least, because blinis are what I made for brunch when my partner stayed at mine for the first time. Now we have a baby together, so in some way her life really did begin with that fateful brunch of blinis with smoked salmon and soured cream (and dill on top). Everyone who makes blinis on a regular basis has their own special recipe, in the old days women would go to the edge of the woods or a river bank to protect their secret recipes, but I like to share mine. They can be eaten at any time of the day and also make a lovely starter, you could follow them with some roasted fish and vegetables for example, for a light, romantic meal.
750ml milk
20g fresh yeast
2 teaspoons caster (superfine) sugar
200g plain flour
200g buckwheat flour
2 eggs separated
300g melted butter
2 pinches of salt
Rapeseed oil for frying
Smoked salmon, soured cream and dill to serveTo make the blinis, heat 175ml of milk until tepid warm. Add the yeast and sugar. Sift
To make the blinis, heat 175ml of milk until tepid warm. Add the yeast and sugar. Sift in the plain flour into a bowl, the add the milky yeast. Mix well then set aside for 20min, somewhere warm. Meanwhile, whisk the egg whites until you have soft peaks.
Add the buckwheat flour to the risen dough and add the remaining milk. Beat with a wooden spoon until well combined. Then start adding egg yolks, egg whites, melted butter and salt. Return the bowl to a warm place for another 20min.
Add some rapeseed to a frying pan and fry the blinis in batches – about a tablespoon of batter per blini. Fry them quickly on hot oil – about a minute each side. Transfer to a warm oven and keep them warm while you fry all the others.
Happy Valentine's!