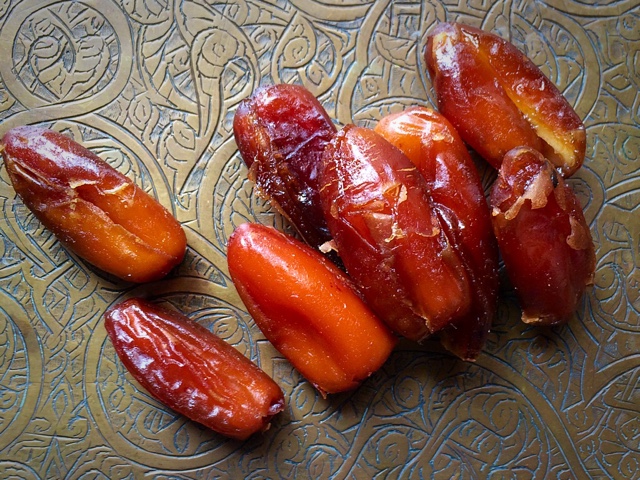 20 Mar

Egyptian breakfast with eggs, dates and tahini

The first ever post on this blog was about breakfasts, complete with my 29 year old self's inquisitive attitude and some rather gross-looking pictures of food. Breakfast is still an obbession of mine, but that's one of the few things that has remained constant. Over the past 5 years I have met many great breakfasts: these seedy, turmeric oats have been a firm favourite of late; there has also been "placki" with roast cherry tomatoes; quinoa; congee rice soups with butternut squash and radish and spinach and egg, not to forget fruit-oat pots. But the reason that I am blogging about this today is because there is a new breakfast in town! This Egyptian breakfast was introduced to me by my love and has made me fall in love with Tahini once more (for many years I couldn't bear the sight of it, but that's another story).
That's scrambled
eggs
up there, with dates! Yes, sweet scrambled eggs, with tahini and mini pitta bread on the side (just because they're cute). You melt some butter on a frying pan and fry the chopped (and pitted) dates first for a couple of minutes, before cracking the eggs in. The eggs don't need any milk. Stir the eggs while they're frying on a low heat, season with salt and white pepper, and serve. Simple. Delicious. Reasonably
healthy
breakfast.