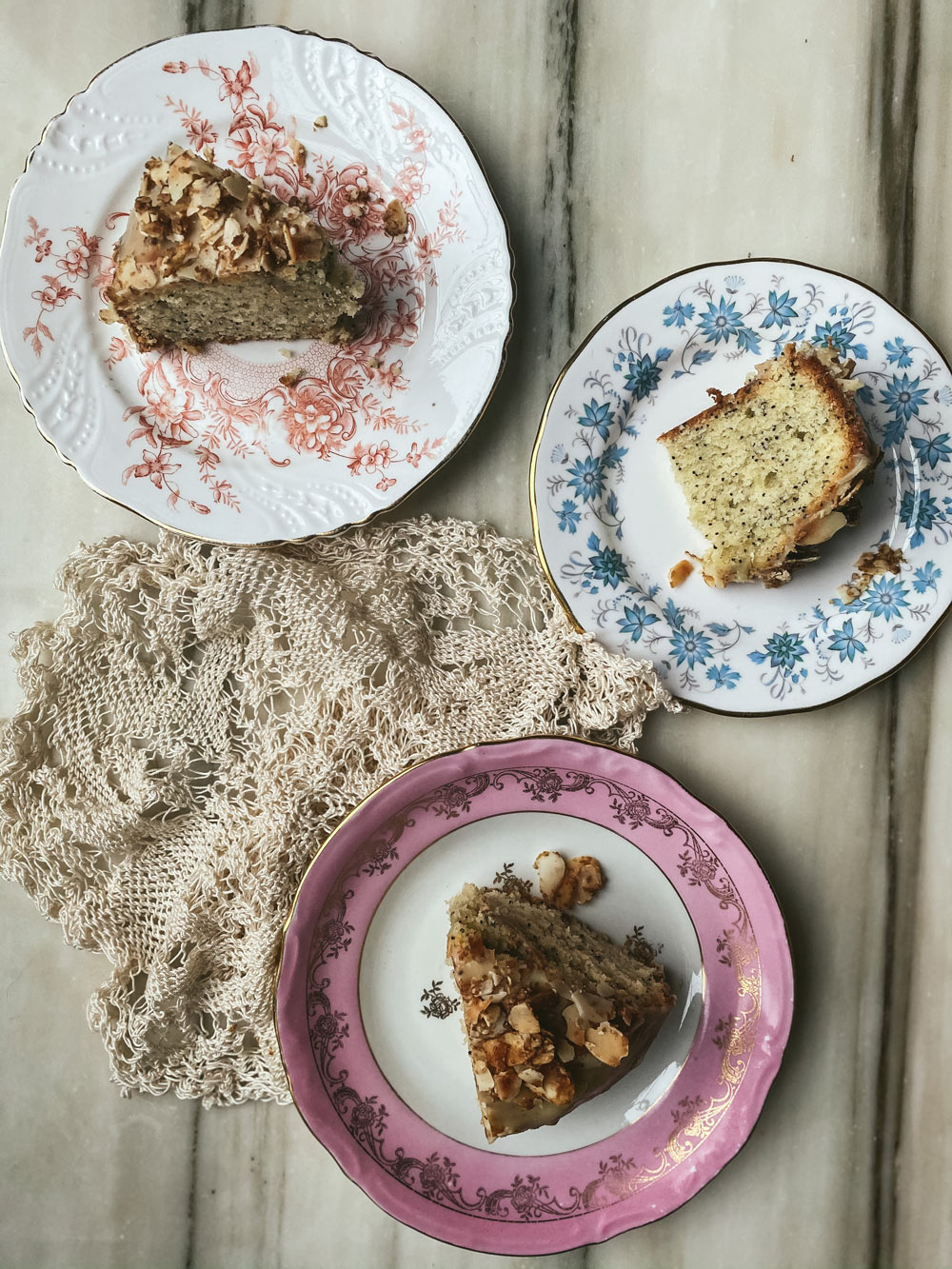 06 Dec

An alternative Christmas cake: Almond and poppyseed

Apologies to any traditional, British Christmas cake lovers out there, but I'm not fan (too heavy, too sweet). I felt it was time to come up with an alternative Christmas cake. You can, of course, make this alternative Christmas cake to compliment the traditional one with all the dried fruit, as they could not be more different from one another. In the alternative Christmas cake, I used traditional, Polish Christmassy flavours – poppyseed and almond – to create an East European flavour, but without the hassle. This is Makowiec-lite. To be honest, baking a Polish poppyseed Christmas cake is quite a faff, and if you're not familiar with it, then I can see why you wouldn't bother, (unless you're a foodie on the lookout for new challenges). On the other hand, my alternative Christmas cake is so easy and straight-forward that you will not be loosing anything (and you will be gaining a lot) if you give it a go!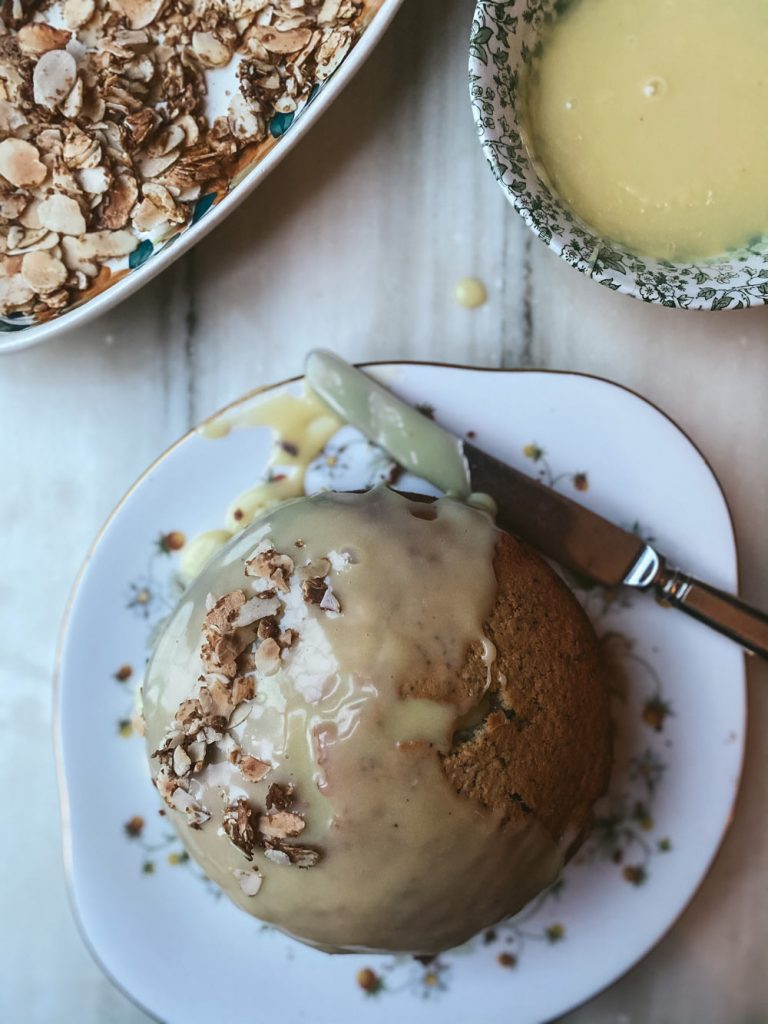 Recipe
300g ground almonds
250G butter, room temperature
150g self raising flour
250g golden caster sugar
5 eggs
2 teaspoons almond extract
2 tablespoons poppyseeds
200g white chocolate, broken up into chunks
100ml double cream
4 tablespoons flaked almonds
1 tablespoons soft brown sugar

Method:
Grease a 23cm loose-bottomed, round tin
Preheat the oven to 180 degrees C.
Cream the butter and sugar until soft and fluffy the start adding the eggs, whilst beating all the time. Finally add the almond extract, beat for a moment long and set aside.
In a large bowl, combine the flour and ground almond – mix with a wooden spoon.
Add the wet mixture to the bowl with the dry and mix well with a wooden spoon. Finally, add the poppyseed and mix until thoroughly combined
Bake in the oven for 50min or until a wooden skewer comes out clean.
Meanwhile make the ganache by heating the double cream in a small pan. Once warm add the white chocolate chunks. Keep stirring while they melt – the mixture should be glossy. One all the chocolate has melted, pour this mixture into a bowl and set aside to cool.
Toast the almonds on a dry frying pan. Once golden, add the sugar and still until melted. Turn the heat off and allow to cool.
Once you remove the cake from the oven, allow it to cool in the tin for about 40min, before gently turning out onto a rack to cool completely.
Once it's cool, spread the ganache on top and allow to set for a moment or two before sparkling with the caramelised almonds.

Christmas will not be the same this year. We are still planning our traditional, Polish 13 non-meat dishes on Christmas Eve, however, we will not be sharing the opłatek holy wafer as usual and we will not be sitting around the table. We have chosen to do a Christmas buffet instead. The important thing is that we will still be spending Christmas with family and it will still the magical celebration that we are used to having each year with all the smells and flavours of a Polish Christmas. If you would like to get into the Polish Christmas spirit, then you can watch a Christmassy video I made last year in Kraków.