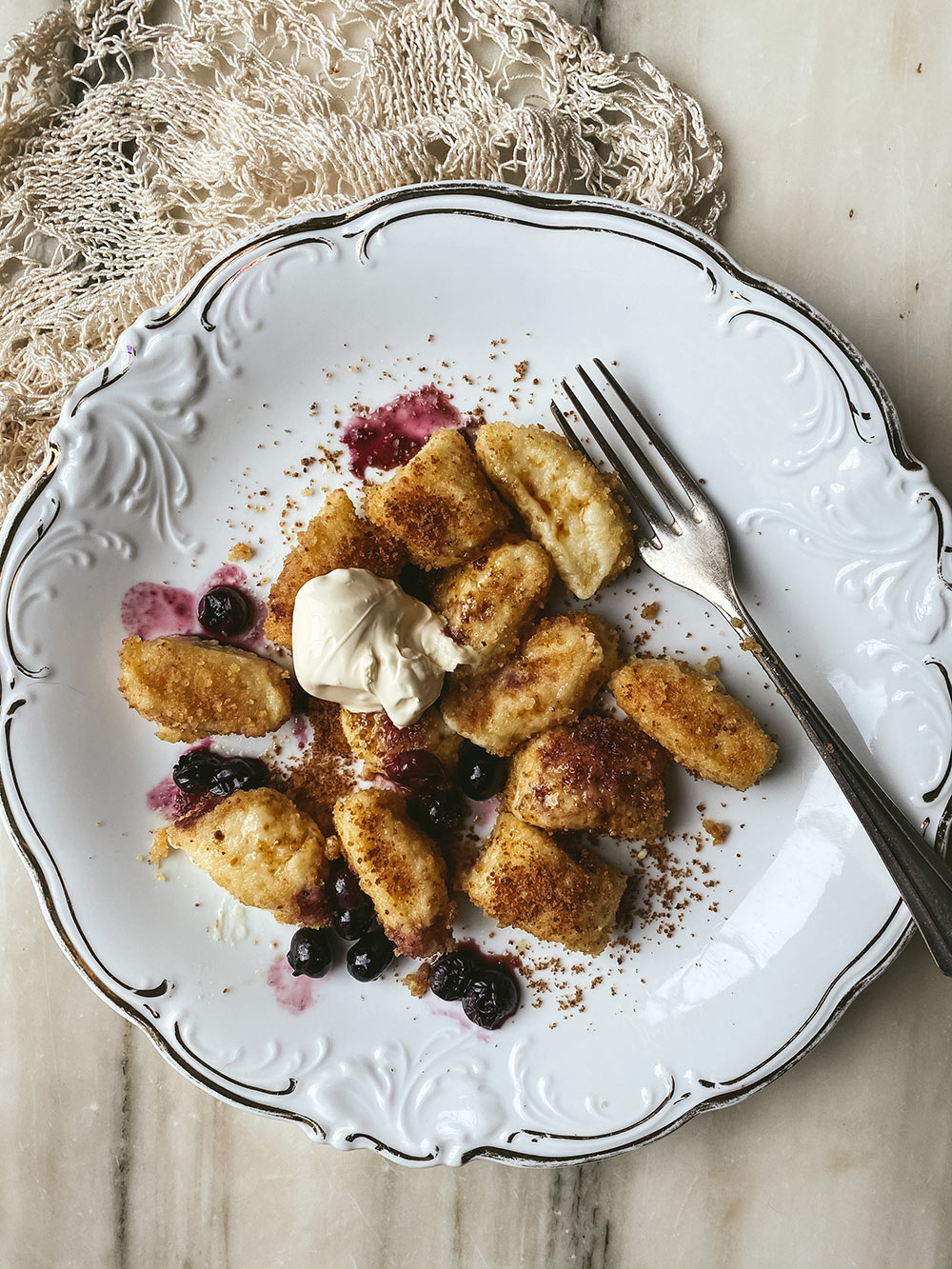 15 Oct

a reflection on life changes over some lazy dumplings

Lazy dumplings have to be the most forgiving dumpling. And dumplings are a pretty forgiving bunch. Today, I first forgot that I separate the eggs and beat the egg whites. The first egg went in whole. Then I forgot about the egg whites altogether. They still turned out delicious – soft, squishy, plump – literally, no problems at all… Therefore this is the ideal recipe for a baby brain.

It's been four months with our new arrival here and my brain is still firmly in baby mode. They say a second baby is easy, as you know what you're doing. In some ways, this is true. I have not been paranoid about going on public transport (as I haven't even been on it since well before the pandemic hit), I haven't worried about hitting the baby's head on the door frame (I just carry her over my shoulder) or check she's breathing the whole time (only did that once during a particularly long nap). However, as with all life changes, big adjustments have to be made.

Among the blessings there are many challenges. Among the sweet smiles and fluffy baby hair (Kazia has a lot of hair) there is the rawness of primal emotions, the hormonal drop, the regressions of the older child, the new pressures on your relationship… All this requires energy and the best form of energy in my mind is comfort food! To any Polish person, this will most likely mean dumplings. Lazy dumplings are perfect because, as their name suggests, they don't require much effort. For these ones I actually used normal cream cheese, instead of twaróg or ricotta – whilst the flavour might taste slightly different to the connoisseur, they taste just as great.

This is a take on the "leniwe" (lazy) recipe from my cookbook, Polska. I added blueberries. as I happened to have a few, old ones knocking about the back of the fridge and they made a mean blueberry sauce. It struck me today – as I was munching happily on these delightful, dough pillows – that lazy dumplings would make a great brunch option, with lots of fruit and a frothy coffee.

Serves 4

Ingredients

3 eggs, separated
80g butter, softened
500g cream cheese
150g plain flour
Pinch of salt
2 tablespoons soft brown sugar (I used coconut)
50g dried breadcrumbs
Thick double cream or soured cream to serve
Handful blueberries, stewed with 2 tablespoons water and 1 tablespoon soft, brown sugar
Blend the egg yolks with half the butter until smooth, then start adding the cream cheese whilst blending all the time. If you accidentally add an egg white, do not worry and carry on,
Beat the egg whites until they form soft peaks and stir into the cream cheese mixture. If you forget to do this, also do not worry.
Sift in the flour and blend to combine, then turn your dough out onto a floured surface.
Meanwhile bring a pan of salted water to the boil, and make your blueberry sauce.
Kneed the dough for just a moment, adding more flour to make it manageable.
Separate the dough into four and roll each bit gently into a cylinder, flatten in a bit.
Chop each cylinder into diagonal bitesized chunks, about 5cm in width.
Melt the remaining butter in a frying pan and brown the breadcrumbs.
Cook the dumplings in batches of about 10-16, depending on the size of your pan, They are ready when they float the top, but give them a minute longer.
Serve covered in breadcrumbs with the blueberry sauce, brown sugar and a dollop of cream.
I hope I have encouraged you to give lazy dumplings a go. They are a wonderful, easy and comforting dumpling, whether eaten postpartum or not.