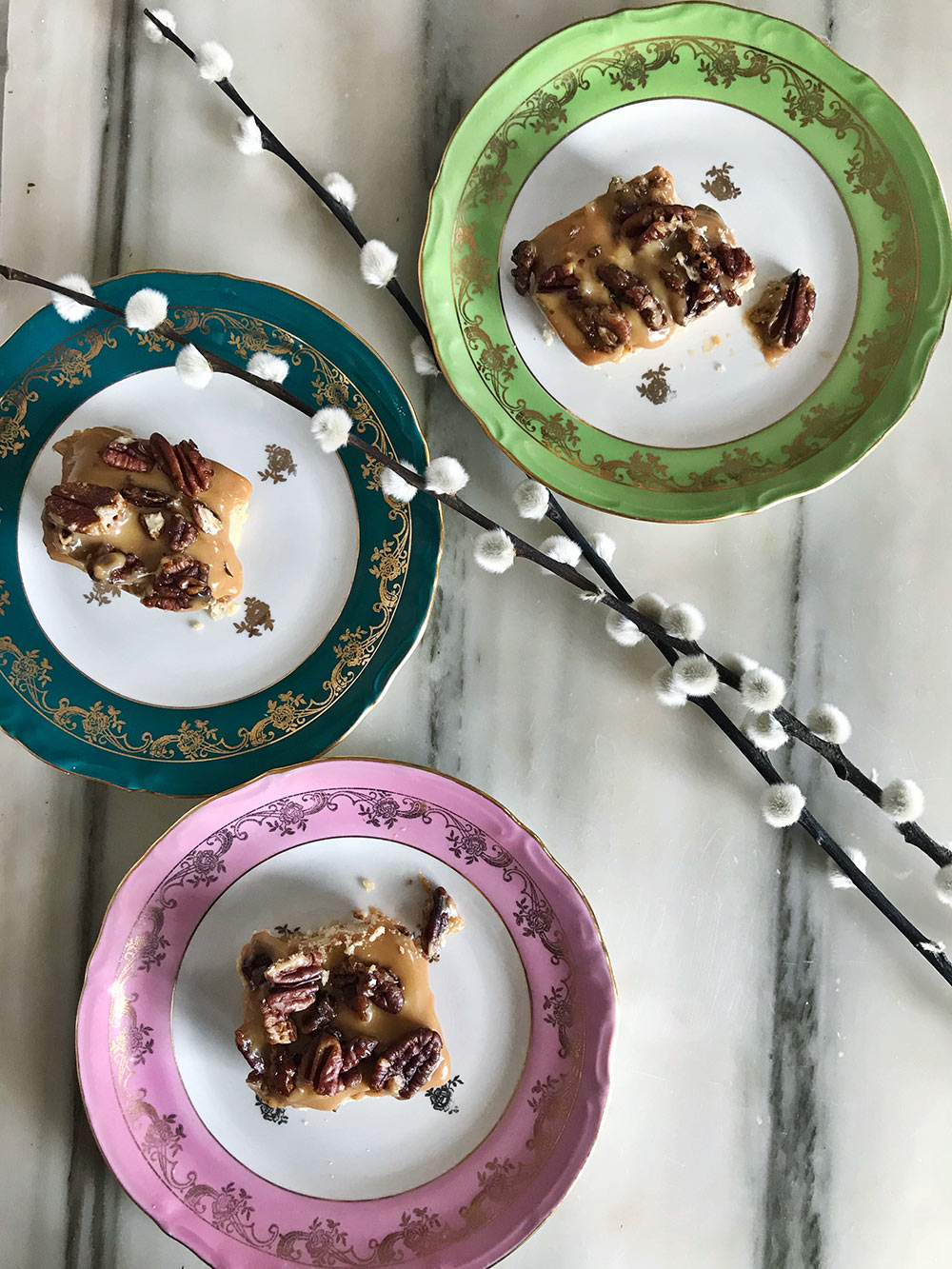 18 Mar

Polish Easter Cakes – Baba, Mazurek

I have been asked to write about Polish Easter recipes in the run up to Easter. There are many Polish Easter foods: żurek, hams, eggs, salads, but for me a Polish Easter is all about the cakes. There are so many different types of Baba cake and endless varieties of Mazurek. I am only scratching the surface in this post, but I hope to add to it the future, every time we prepare for a Polish Easter.

Almond Baba recipe

This is a traditional baba made using fresh yeast. Babas are known to be sensitive and temperamental, they dislike noise and cold, and I have come across many strange stories of women rocking their babas and throwing potential noise makers out of the house during the Baba preparation process. I am not this evangelical and yet some "baba anxiety" has somehow stayed with me, passed on through the DNA perhaps, so…

I cheated a little bit with this baba as I used some self-raising flour (that's flour with baking powder in it for those not living in UK). I did this because my yeast was a bit old and I wasn't sure if it was going to work. It worked a treat, so here is my recipe. You can replace the fermented beetroot juice for normal beetroot juice.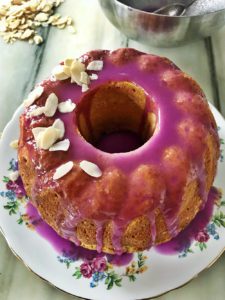 Ingredients
150g plain flour
150g self raising flour
50g ground almonds
25g fresh yeast mixed with 50ml warm milk and 1 teaspoon sugar (zaczyn)
120ml milk
4 egg yolks
100g sugar
1/2 teaspoon almond essence
100g flaked almonds
100g raisins
2 tablespoons rapeseed oil
Butter and more flour for greasing baba tin
Icing:
150g icing sugar
2 tablespoons fermented beetroot juice
Juice of half a lemon
Recipe
Place the zaczyn in a warm place for 10min.
Sieve the flours into a bowl and combine with the egg yolks, ground almonds and oil.
Add the milk slowly and blend together (I like to do it with my hands) – you may not need all of it.
Add the zaczyn and mix well.
Add the almond essence and keep mixing until you reach a smooth consistency.
Cover the bowl with a tea towel and place in a warm place for about an hour and a half.
Add the raisins and flaked almonds.
Transfer the mixture into a buttered and flowered baba tin. It should be about half full.
Place in a warm place for another hour and a half.
Bake for 30min at 180 degrees C.
Make the icing by combining all the ingredients well. Ice when the baba is almost cool.
Salted Caramel Mazurek