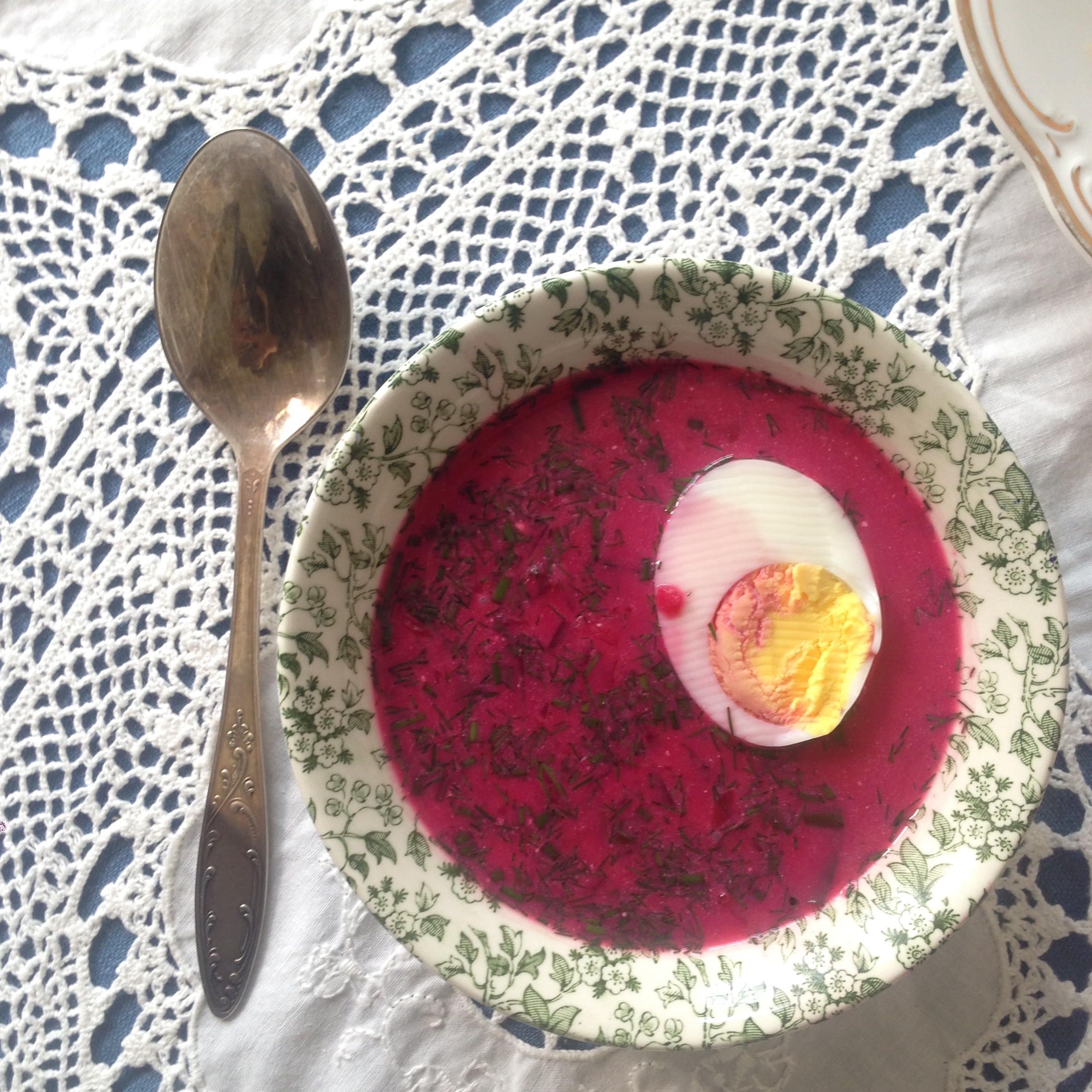 29 Jun

Eating seasonally: Chłodnik, cold beetroot soup

I am extremely excited to tell you that I will be appearing on Food Network shortly in a little film about Polish Food (I believe it will be part of the Global Gourmet series, shown in ad breaks). We filmed it just a couple of days ago. I really wanted to give my place a Polish folk vibe, so I borrowed some beautiful pajaki from Karolina Merska. I fell in love with them, and am desperate to make one myself, my place feels empty without them now.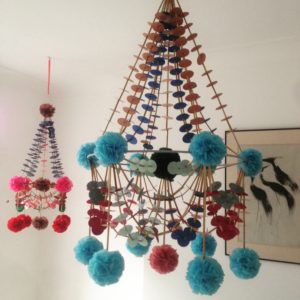 The shoot started with an interview of me talking about Polish food, then some recipes, followed by the arrival of guests for my dinner party. The style of the film is very natural, documentary even, and what I found difficult was not speaking to the viewer. I hope it turns out OK, because it didn't feel natural being so natural! I usually chat straight to camera. But the biggest conundrum was choosing what to cook. I have so many "favourite" recipes. Eventually, and very last minute I made my decision – since it's summer, I cooked the soup that I would cook for any supper club or dinner party at this time of year – the Polish Gazpacho… Chłodnik.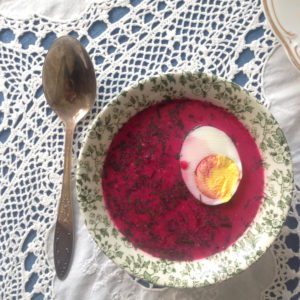 The recipe is the first soup recipe in my Polska cookbook, although there I served it with smoked chicken breast and this time with a boiled egg – both valid additions to this soup. It is a simple recipe but very effective. I was flattered when my friend Sanaz loved it and wanted to take some home with her (she is proper foodie, running Zardosht at Cafe Otto with her sister, and someone who's opinions I deeply respect). Chłodnik is truly the most refreshing, healthy, delicious soup you can eat, and as a bonus – it's super easy to make! I hope you fall in love with it too:
Ingredients
bunch of beetroot with stalks and leaves, finely chopped
bunch of radishes, finely chopped
cucumber, peeled and finely chopped
bunch of dill. chopped
bunch of chives, chopped
1.5-2 litres of water
250ml soured cream
250ml yoghurt
juice of 1 lemonSalt and white pepper
sugar
Boil the beetroot in the water for about an hour, then leave to cool, preferably overnight.
Add the other vegetables to the now cool pan.
Combine the yoghurt with the soured cream and the lemon juice and add to the pan.
Season to taste with salt, pepper and sugar.